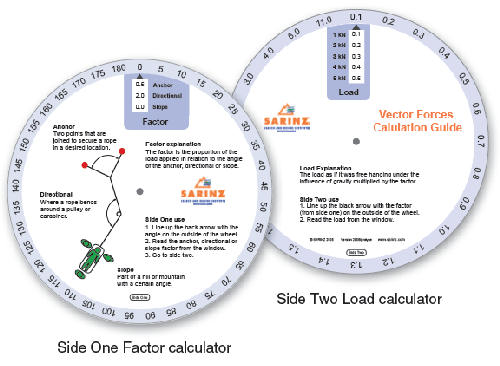 Price: $15
The Vector Wheel enhances the safe and efficient engineering of temporary rigging systems by increasing and developing your knowledge of what forces are being applied. Unlike any previous approach the Vector Wheel uses a whole system methodology including anchor, directional and slope forces.

Users will benefit by having:
A hand held, portable, waterproof reference took for the the analysis of rigging systems
Use prior to the rigging occurring so that the right safety margin can be planned
Use during the building process where it is not time critical
Use post incident or training to review and record what was done
An ideal training and teaching tool to develop student understanding of forces.
Can be used for any type of rigging including rescue, ropes courses, guiding, adventure racing, rappelling, climbing, caving, film crew, industrial, tower and many more...
The purpose of this book is simple: To better allow trackers and handlers to work together.